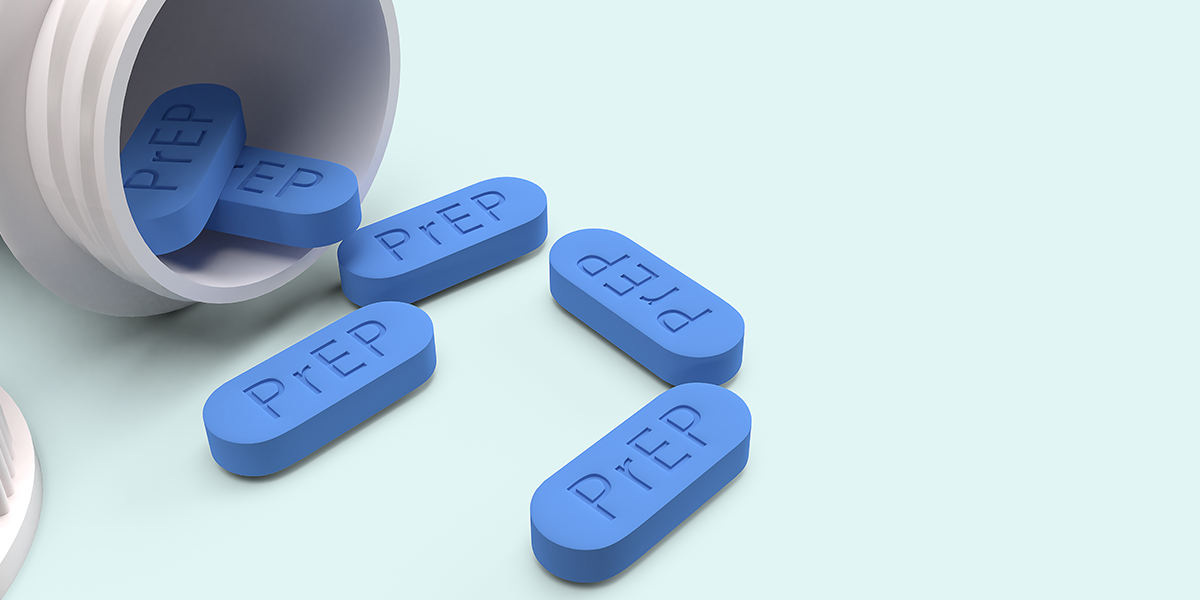 Gilead Advancing Access®: What You Need to Know
Published: 09-06-2021 | 2 MIN READ | Author: Prism Health North Texas
What is Gilead?
Gilead Sciences, Inc. is a biopharmaceutical company based in California. The company's focus is the research and development of antiviral drugs. Some of the ailments medications made by Gilead treat include influenza, HIV, hepatitis B, and hepatitis C.
You're hearing about them a lot right now because Gilead Sciences develops and distributes DESCOVY and TRUVADA. These are two of the most common PrEP (pre-exposure prophylaxis) medications on the market. PrEP medication is a once-daily pill that protects people with a high risk of acquiring HIV. When used correctly, PrEP can reduce the risk of getting HIV if exposed to the virus by up to 99%.
What is Gilead's Advancing Access Program, and how does it work?
Gilead's Advancing Access is a patient assistance program. Gilead offers financial support to men and women prescribed a Gilead Science medication. The program assists insured, uninsured, and under-insured patients that may not afford the prescribed drug.
Suppose the patient has commercial insurance and is eligible for the program. In that case, Gilead Advancing Access will issue a co-pay coupon card covering up to $7,200 worth of co-pays for 12 months. Depending on how frequently the patient uses the coupon, patients could have a $0 co-pay for their medication.
Suppose the patient enrolls in a government healthcare program such as Medicaid, Medicare Part D, or VA; they will not be eligible for the co-pay coupon. However, Advancing Access may still help the patient find alternative funding to help lower the medication cost.
Gilead Advancing Access helps patients, but it also financially supports the community clinics and pharmacies where the patients can get prescriptions for these medications. When a patient uses their co-pay coupon, the clinic covers the medication cost. Gilead then reimburses the clinic's purchase of those prescription medications.
What is changing?
Thankfully, the fact that patients can receive PrEP medication at little to no cost is not changing. Nevertheless, the way Gilead is reimbursing the clinics is changing. Currently, Gilead pays the clinics the retail price of the PrEP medication, which can exceed $1,800 for a 30-day supply. However, starting in January 2022, Gilead will begin reimbursing the clinics, not the retail price, but how much the clinic paid for the medication.
Why is this important?
Some safety net clinics like Prism Health North Texas participate in another program called 340B and receive a discount on medications. The clinics participating in 340B will receive less money from Gilead than they have in the past. Prism Health North Texas and similar clinics are preparing for a financial impact due to Gilead's changes.
The money reimbursed from Gilead has covered the cost of the initial clinic visit, labs needed for quarterly PrEP clinic visits, and other critical services a patient may need to remain HIV-negative. However, PrEP medication is only a piece of the puzzle in the fight against HIV. Clinics in impoverished, high-HIV risk communities may face considerable challenges when costs remain consistent (or increase with the number of patients) and incoming funds decrease.
All Prism Health North Texas locations offer FREE STI testing AND treatment for little to no cost. Visit our PrEP page for more information on how PHNTX can help keep you HIV-negative!